This year was a different Christmas for us.  Yes, we took in the Herberger and the Orpheum Theaters for their Christmas specials, and yes, we did some shopping.  But what we didn't do as much of this year was the baking and the decorating.  As a matter of fact, we didn't even spend Christmas at home.  This year, we spent a couple of days in one of our favorite places in California, the South Coast Winery Resort and Spa in Temecula, California.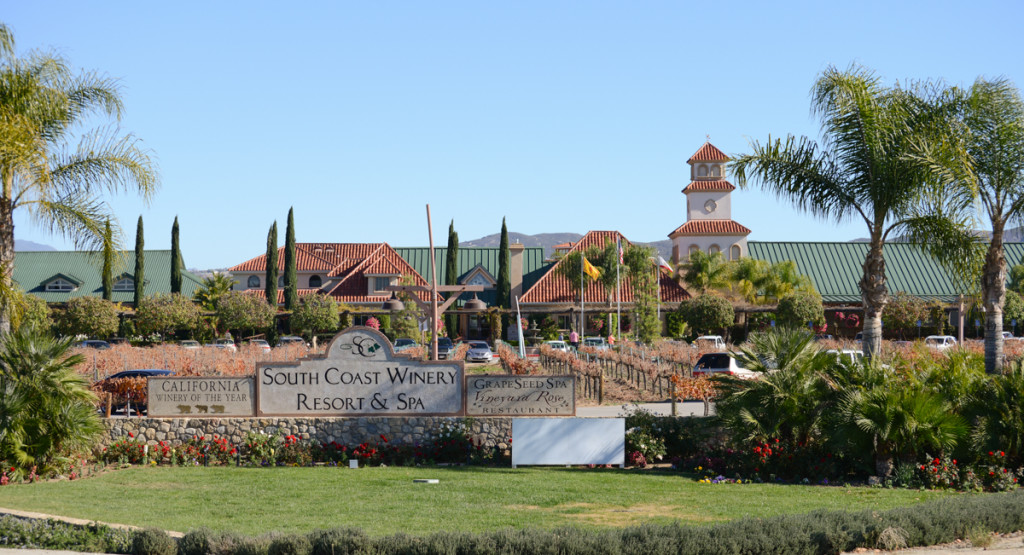 What started this whole idea of doing something different for the holidays was the fact that our grown children had plans of their own this year.  Don't get me wrong, they weren't neglecting us nor did we feel slighted in any way.  However, as families grow and change, so do their plans.  Our daughter and her family had stayed with us for Thanksgiving so would be spending Christmas with our son-in-law's family.  Our son, an engineer on the Fire Department, was scheduled to work.  So this year, when we received an email from the South Coast Winery Resort and Spa for discounted accommodations, a holiday brunch, and spa treatments, we decided it was an offer we couldn't refuse!
Although we don't get to California very often, it's always a treat to go over.  The route that we take is to drive the interstate to Palm Desert.  Then, at Palm Desert, we turn off the interstate and drive the scenic Highway 74 route over the mountains.  The road is winding and two-lane, but the views are spectacular and there are plenty of turn-outs for picture taking.  It's no wonder that this highway is so popular with motorcyclists and owners of convertible cars!

Then, after the mountains, the road snakes its way through some of the most fertile farming land in the state.  During the summer and fall months, produce stands are scattered along the roadside, brimming with the freshest fruits, vegetables, and fresh-off-the-honeycomb honey.  But because it's winter, there are no fruit stands yet.  And, because there is less foliage this time of year, it's easier to see the rows of intertwining branches of grape vines appear as the valley widens ahead of us.  We've arrived at the edge of California's beautiful wine producing region where some of the area's famous vineyards dot the landscape.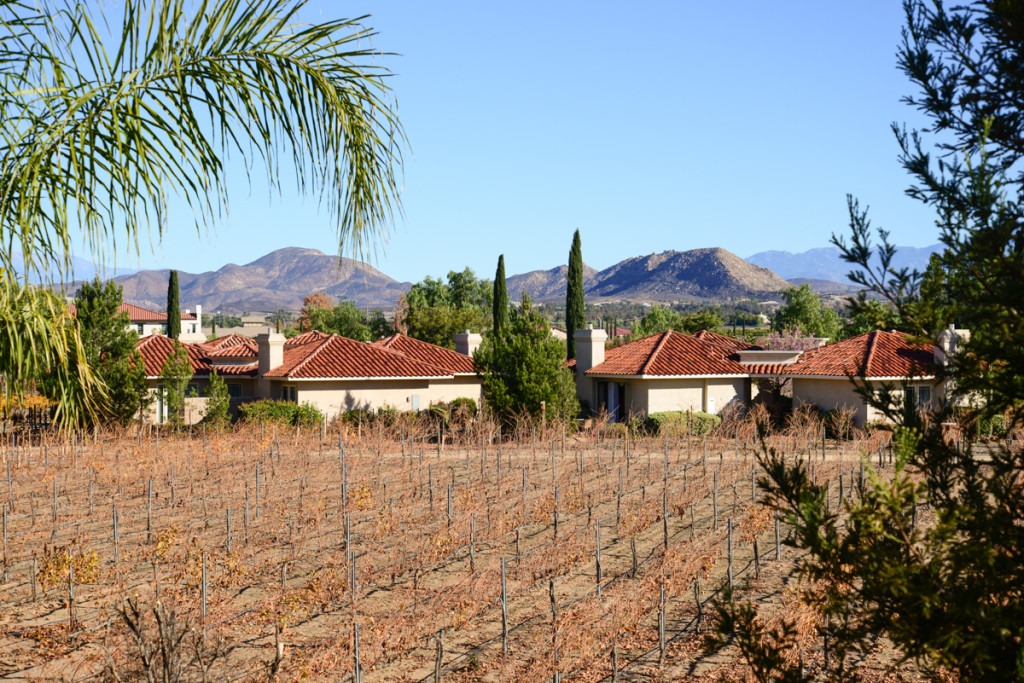 The South Coast Winery Resort and Spa is located in the heart of this beautiful region, which is just outside of Temecula.  This resort sits atop one of the many hills in this area so the bell tower, now an iconic symbol, can be seen for miles.  Although we're only a five-hour drive away from home, the scenery looks more like Tuscany because of the rolling hillsides, miles and miles of neatly-aligned grape vines, and stately Italian cypress trees.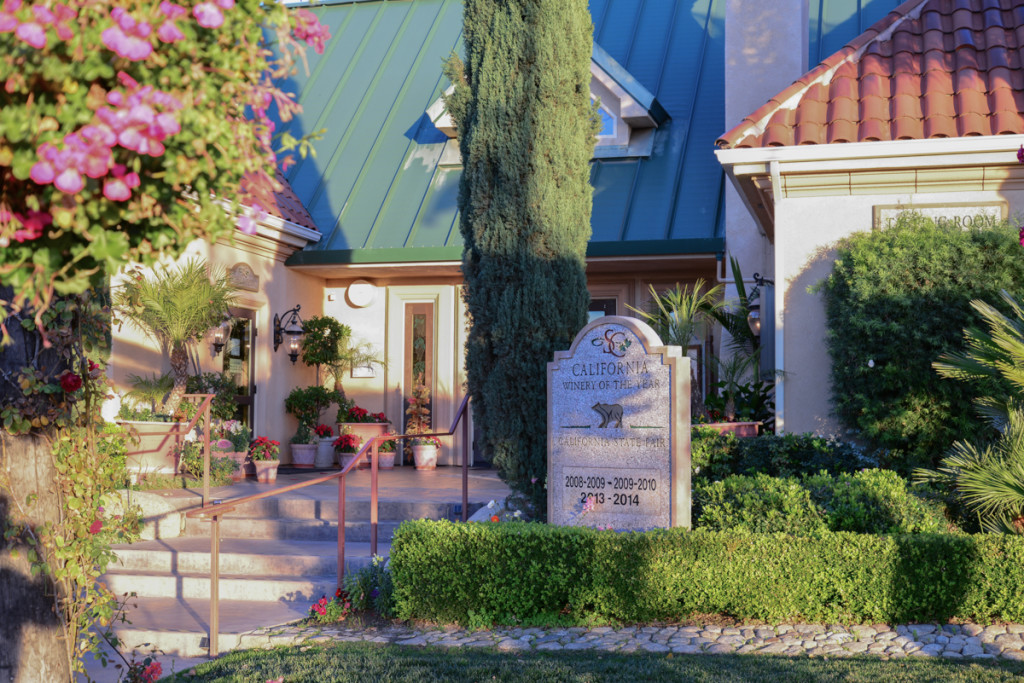 When you first arrive at the resort, it resembles a large, beautifully landscaped estate.  The ambiance is California casual with just the right amount of Mediterranean elegance.  The flower gardens and hanging baskets are overflowing with foliage and vibrant colors and are contrasted against long-needled pines, cypress, and palm trees.  A cobblestone pathway meanders through the property, several spacious patios add elegance to outdoor dining, and a cozy gazebo is a perfect place to sip coffee and watch the bunnies scampering through the gardens.  For those interested in California wines, there's a large wine-tasting room with an enormous balcony for enjoying the impressive views of Mount Palomar or the surrounding hillsides and local communities.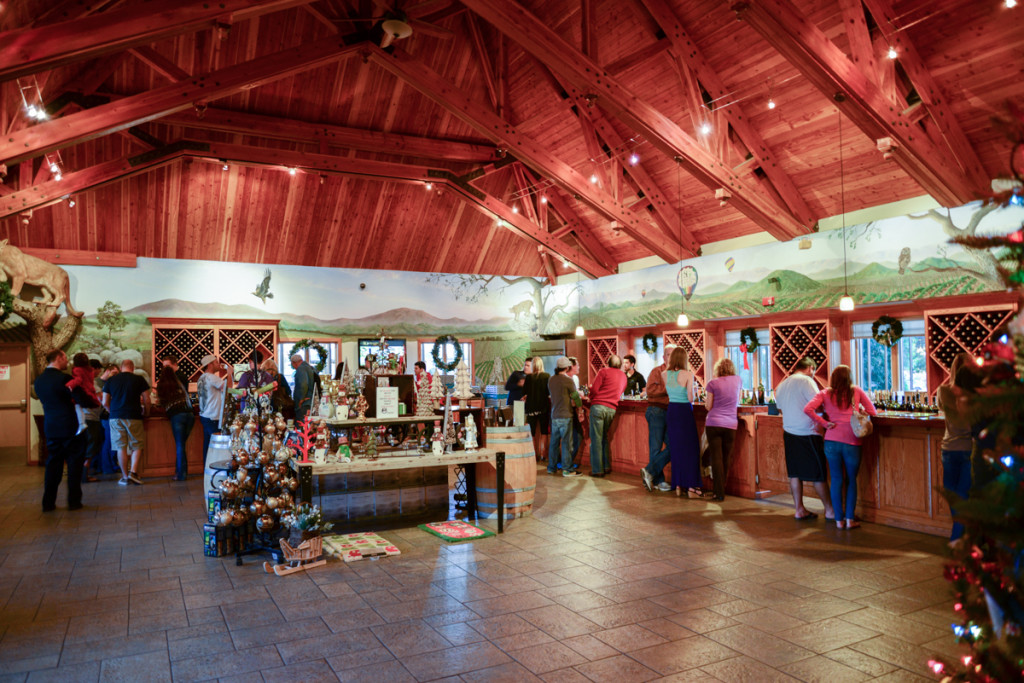 Feel free to comment if you found this article interesting.[printfriendly]