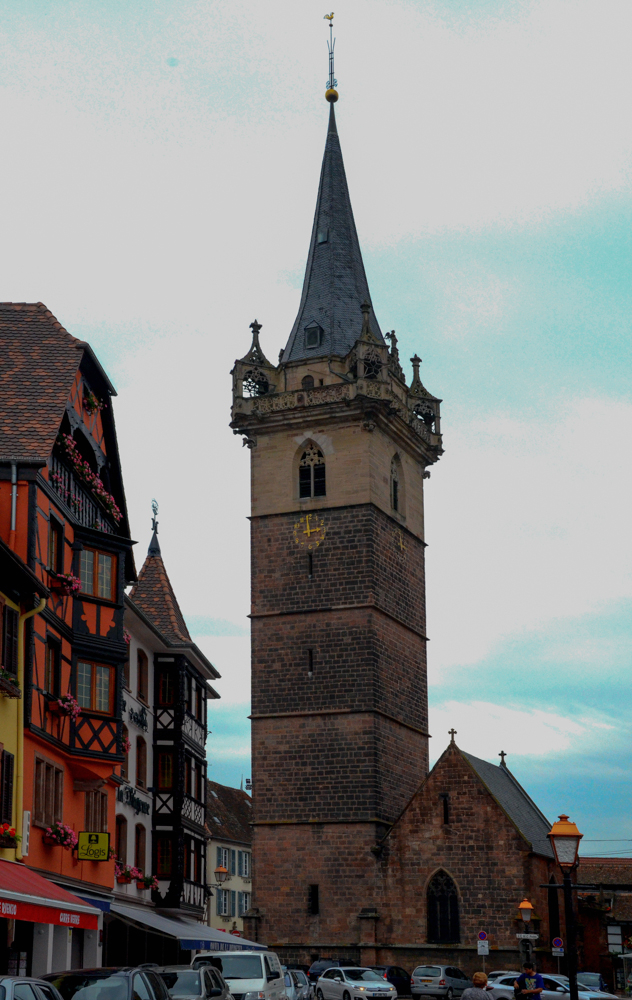 Tucked away in the small town of Obernai, France, located less than an hour from Strasbourg, Germany in the Alsace region, is the private winery owned by the Blanck family. This winery is now run by Robert Blanck, his wife Brigitte and daughter Valerie. Valerie is being groomed to be the first daughter to take over the family business in 300 years, a business which has passed from father to son since founded in 1732.
This is one of the many family wineries in this region of France known for its fertile soil and delightful wines. The Blanck family manages just less than 50 acres of grapes on the slopes of the Vosges Mountains and produce between 80 and 90 thousand bottles of various wines per year.
Robert Blanck is a member of the International Organization for Biological and Integrated Control International  known as Tyflo.  This group is dedicated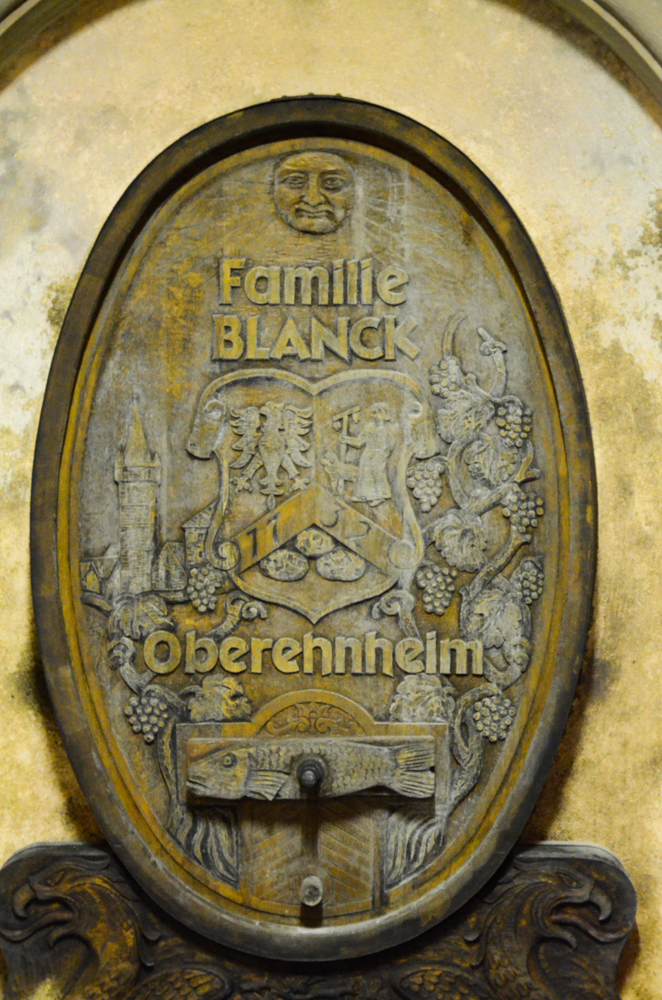 to the science, production, and study of grapes known as viniculture. This is a contributing factor to what awaits you as you descend to the basement wine cellar. You seemingly step back in time as you enter a hall lined with ancient oak casks stacked from floor to ceiling.  Casks date back several hundred years including the original Blanck family cask from the early 1700s. One of the fascinating hands-on education tools Robert uses are samples of "wine stone."  Robert explains that the minerals from the fertile orchards settle in the barrels and become rock hard producing "wine stone."  Eventually some brave individual must crawl inside the cask and chip the stone away from the wood, certainly not a job for the claustrophobic among us.
After a time in the cellar Robert will usher you to the tasting room where you will be comfortably seated at tables and enjoy an entertaining and delicious time.  Brigitte and Valery join in and present a feeling of home as they serve fresh bread and soft pretzels to pair with the superb wines you will relish tasting as Robert explains the properties of each. Wine tasting in France is one of the finer experiences in life.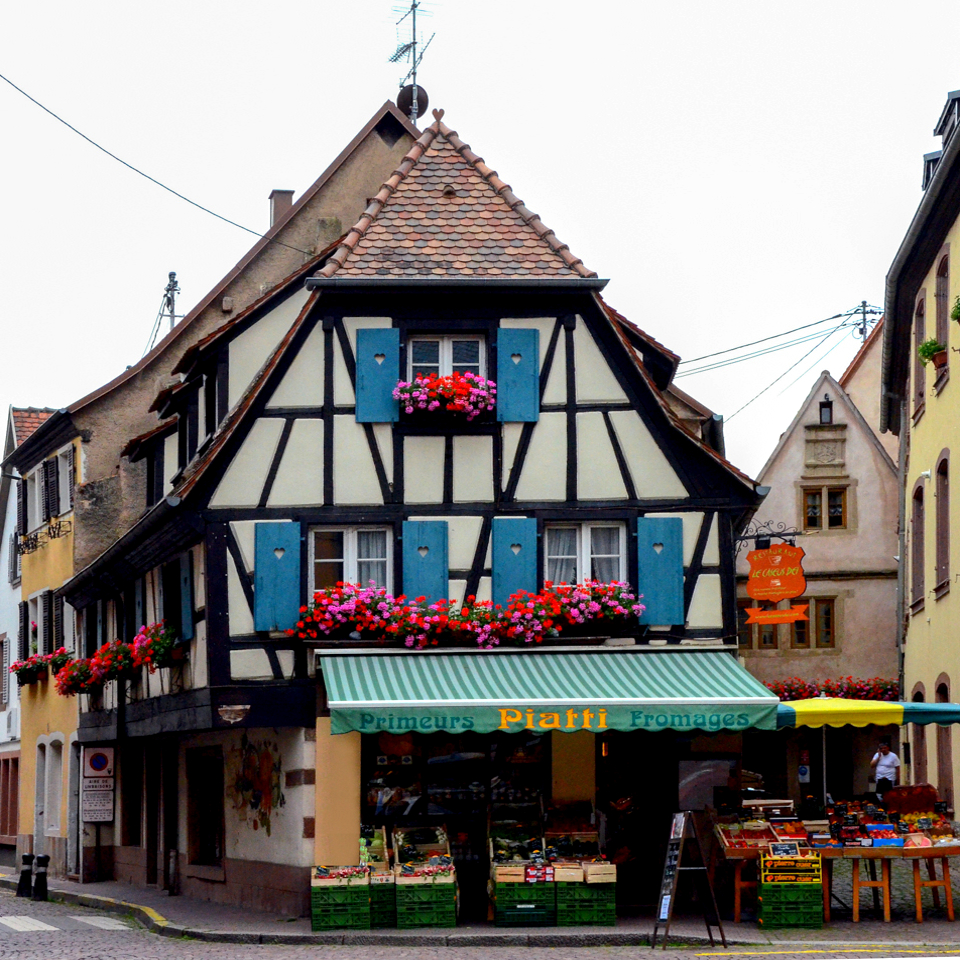 If you are planning a trip to the Rhine Valley of Germany and eastern France, I highly recommend that you plan a day trip to the less congested but wonderful region of Alsace. The landscape is beautiful and rich in history, the people are friendly and the wine is magnifique.  The post card perfect town of Obernai  is located a short 25km south of Strasbourg. Robert, Brigitte and Valerie will greet you at the Blanck Winery with warm smiles, clear English and a few pleasurable hours you will recount for years to come.
If you are not a fan of the grape and its beverage known as wine, don't hesitate to make this trip for the culture, architecture, beautiful country side and interesting towns. It will certainly be an enjoyable trip you will want to write home about.
I would love to hear your experiences or comments on wine tasting in France. [printfriendly]