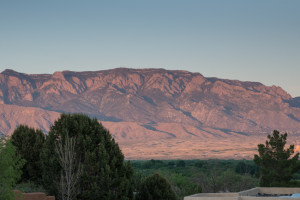 New Mexico, nicknamed the "Land of Enchantment" is beautiful and distinctive in so many ways!  The turquoise and terra cotta combinations are infinite.  The history, folklore, customs, and traditions make New Mexico a melting pot of diversity.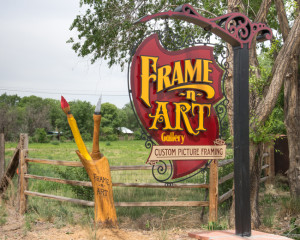 It is a paradise for artisans, painters, and photographers who try to capture the essence of the Great Southwest.  Subject matter abounds in landmarks, landscapes, flora, or fauna.  Here, historical is fashionable and combines well with present-day. Architecture in this state is exceptional.  Not copied or taken from somewhere else.  Authentic missions are still used.  Territorial style is not a fad, and terra cotta is routine.  Natural colored stucco blends into the landscape, a canvas to display brightly colored ocotillos and rose bushes.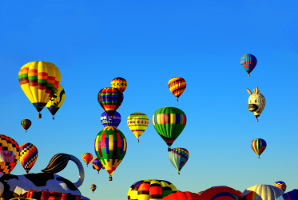 When one conjures up images of this state, most see it as an arid desert.  That is true, but significant portions are mountainous terrain.  The cities of Albuquerque, Taos, and Santa Fe boast some of the best powder skiing found anywhere.  Other events, such as the Balloon Fiesta, attract millions of people every year to this state. However, that is enough background information.  Some distinct areas deserve more attention.  So, this article focuses on one small village, Corrales, which borders the city of Albuquerque. Corrales, New Mexico Corrales, New Mexico is one of those places that is so picturesque and adorable.  The slow two-lane road through the middle connects small galleries, residences, wineries, patio cafes, orchards, and farmers markets.  It is a photographer's paradise!  In addition, it is all set against the beautiful backdrop of the Sandia Mountain range.
Life is slower here.  Popular modes of transportation include walking, biking, and horseback riding.  Yes, right through the middle of this village.  Cars are not a necessity here. If you have ever wanted to get away and slow down, this just might be the spot to go.  It's like stepping back in time to "smell the roses" and enjoy life.  Speaking of roses, there are LOTS of them in Corrales.
We have taken several bike rides here since we arrived in Albuquerque last week.  We have found it to be the best way to experience Corrales, and we get some exercise, too.  We usually like to stop at Hannah and Nate's for late breakfast or lunch before heading back home.  The hash browns are a feast in themselves and the roasted veggie sandwiches are large enough to share. The next article will be about a beautiful winery in another quadrant of Albuquerque, not too far from the Bosque.  (I will also explain the word "Bosque.")  Please let me know your comments! Have you been to Corralles? What did you think? [printfriendly]