Next week, Ron and I will be heading out for a Latin American adventure to experience one of our long-dreamed-about destinations in Mexico and Latin America.
We're very excited about getting away for a few weeks on a Latin American adventure and exploring the cities, rainforests, and colonial highlands of three countries, Mexico, Costa Rica, and Panama.  Ron's been learning to speak Spanish and he's getting pretty good at it!  Although we'll be gone from home for almost two months, we're traveling light.  We'll each have one suitcase, plus our backpacks for computers, camera equipment, and miscellaneous items.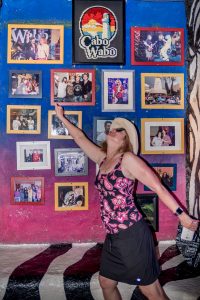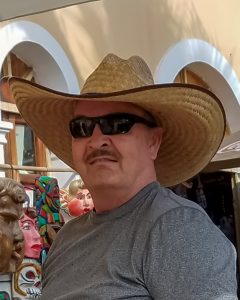 Ron's made all of our travel arrangements including multiple flights, lodging, some public transportation, and car rentals.  Although he loves the art of travel logistics, we've left wiggle room just in case we decide to stay someplace an extra couple of days.  What's cool, too, is that we've already got contacts in several places, so we'll have the opportunity to meet them when we get down there.
I think we may be ready.
We have been researching several countries south of the border for at least a couple of years but the countries that consistently catch our attention are Mexico, Costa Rica, and Panama.  Our adventure will begin in Mexico City, a progressive and huge metropolis that's said to be Mexico's equivalent of New York City.  Since we're attending a conference there in the Reforma District, we'll have limited time to spend taking in the sights.  However, we have picked out a few and will post some of our favorites on the blog.
San Miguel de Allende
Then we hop on a plane for a short flight to San Miguel de Allende, designated the #1 city for 2017 by Travel and Leisure Magazine.  San Miguel has a population of about 100,000 — 10,000 of which are expats from the United States and Canada.  It's said to be an amazing place that's pedestrian-friendly, artsy, and colorful, with mostly cobblestone streets.  We're looking forward to seeing it for ourselves.
From San Miguel, we'll fly to Cancun where we'll rent a car so that we have flexibility to explore the many different areas of the Yucatan Peninsula.  After Cancun, our hub will be Playa del Carmen.  There's a lot to do there but we also want to spend time exploring the coastline and the Mayan ruins.  And I am really looking forward to seeing Tulum.
Costa Rica Here We Come
After Mexico, we fly to San Jose on our Latin American Adventure, the capital city of Costa Rica.  This is another hugely popular country that we're really looking forward to visiting.  Because we've never been there before, we'll visit touristy places and some not-so-well-known areas.  Some of our lodging arrangements include an AirBnB on the sparkling white sand beaches of the Pacific Gold Coast, an eco-cabin in the middle of the leafy jungle, a B&B owned by a Canadian couple in the pristine volcano region of Lake Arenal, and the developing area of the South Pacific Coast area not far from the border of Panama.
Panama Or Bust
Panama has long been on our radar.  What we already know is that it has a phenomenal pensionado program, a progressive and stable economy, a currency based on the US dollar, and the most progressive and modern capital city in Latin America.  When Ron was making the travel arrangements, he asked me where I wanted to stay while we were there.  Since we've both loved living in the heart of downtown Phoenix for many years, my response was, "Right in the heart of the City."  And so, that's where we're staying – right in downtown Panama City.  We'll be within walking distance of restaurants, cultural centers, historic sites, and public transportation.  There's also a shuttle service from our Airb&b apartment to our all-day Panama Canal cruise.  Breakfast and lunch will be provided as we sail from ocean to ocean — Caribbean to Pacific escapade.
During this Latin American adventure, Ron and I will be posting updates on the blog about our experiences, names of places where we stayed, places to eat, things to see, easiest ways to get around, as well as our impressions and insights.  We hope you'll join us and let us know your thoughts.
 "Twenty years from now you will be more disappointed by the things you didn't do than by the ones you did do. So, throw off the bowlines, sail away from the safe harbor. Catch the trade winds in your sails. Explore. Dream. Discover." -Mark Twain