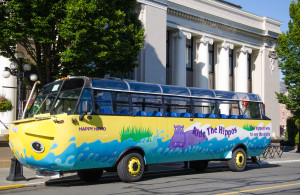 1. Victoria Hippo Tours
Our tour guide was witty, knowledgeable, and fun during our 90-minute tour. Kids of all ages will love riding in the bright yellow and purple hippo-bus while enjoying sights in–and around– the beautiful harbor!
2. Royal BC Museum
This museum offers summer activities such as a Lecture Series about adventurers who explored the Antarctic, an IMAX®, and Summer Camps for adventurers aged 8 to 10. A must-see experience for all ages!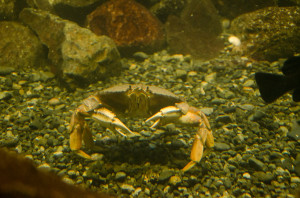 3. Undersea Gardens
This underwater aquarium is easily identified because of the flags atop the white building just on the edge of the inner harbor. This attraction offers live dive shows and is home to one of the largest collections of local marine life.
4. AdrenaLine Zipline
This professional zipline tour is sure to be a hit for the whole family! The exhilarating experience is not to be forgotten when you see the beautiful forest from tree-level!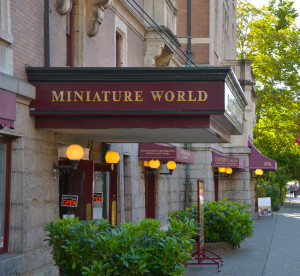 5. Miniature World
This attraction is like no other in that it combines real-life events and fantasy stories rolled up into miniature settings! See the Great Canadian Railway, which is one of the world's largest model railroads, or the storybook adventures of Swiss Family Robinson and Jack and the Beanstalk — all in one location!
6. Orca Spirit Adventures
These tours offer exceptional whale watching experiences for the whole family! Certified biologists are aboard every tour, and adventures are offered on three different sized boats, depending on visitor preference!
If you take the time to comment I will take the time to respond to you.[printfriendly]