This recipe is quick and delicious!  It's a perfect casual meal.  My husband  says, "Who needs meat when we can fix meals like this!"  This recipe can be doubled easily for larger families.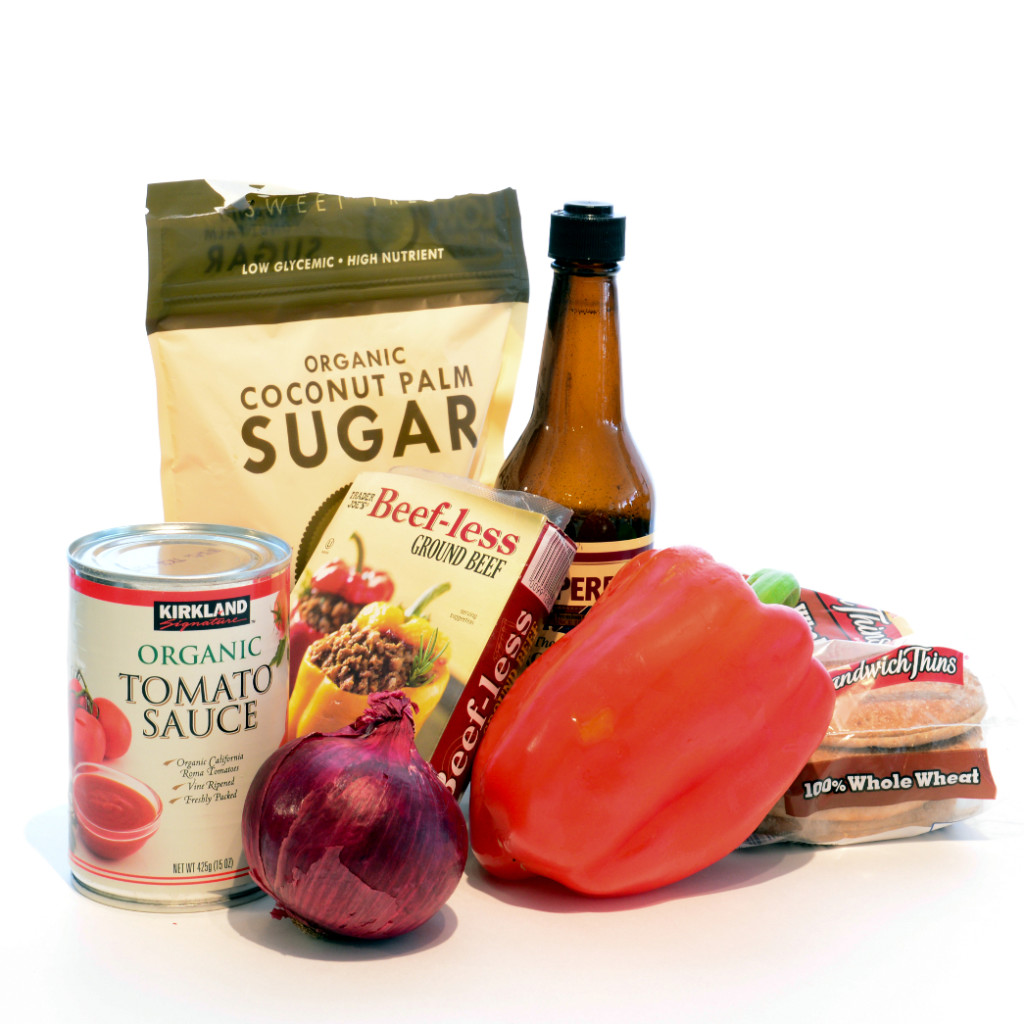 List of ingredients:
½ medium onion – chopped
1 package of vegetarian-style "meat-less" crumbles
1 12 ounce can organic tomato sauce
1 tablespoon brown sugar (I use organic coconut palm sugar)
1 tablespoon Worcestershire sauce
In large skillet, saute the chopped onion on low to medium heat until translucent.  If onion begins to stick, add 1 to 2 tablespoons of water.  Add veggie "meat-less" crumbles and cook thoroughly, or for about 5 minutes.  Stir occasionally to keep from sticking.  Add organic tomato sauce, brown sugar and Worcestershire sauce and stir to combine.  Continue cooking until heated through.  Serve on whole wheat buns or sandwich thins (our favorite).  Add sliced bell peppers, dill pickles, and lettuce as desired.  Serves 2 – 3.
If you leave a comment it will brighten my day.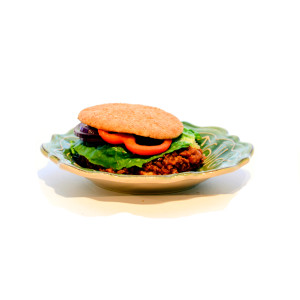 [printfriendly]