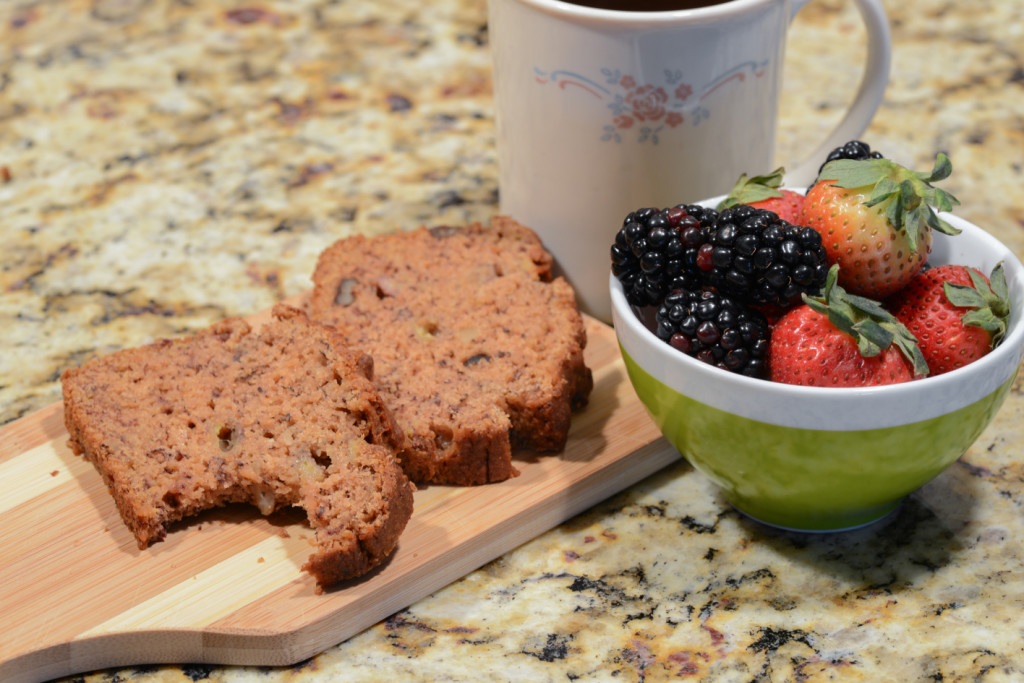 The banana bread recipe below is adapted from the Forks Over Knives – The Cookbook: It calls for only a few basic ingredients, goes well with homemade soups and salads, and is also a perfect complement to smoothies and coffee in the morning.  I like to double this recipe and then freeze one loaf.
List of ingredients:
2 cups whole wheat flour
3/4 teaspoon baking soda
1 tablespoon cinnamon
1 cup mashed bananas
1/2 cup 100% pure maple syrup
1/3 cup unsweetened applesauce
1/4 cup unsweetened plant-based milk
1 & 1/2 teaspoons pure vanilla extract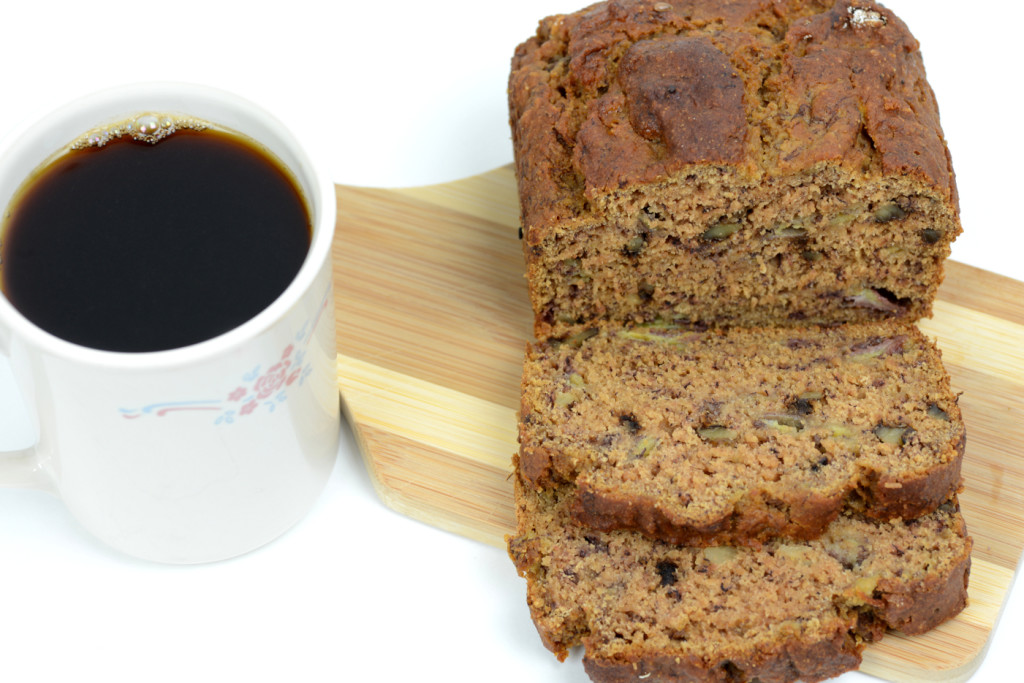 Preheat oven to 350 degrees.  Lightly grease and flour an 8×4-inch loaf pan or use a silicone baking pan.
In a large bowl, whisk together the whole wheat flour, baking soda, and cinnamon.
In a separate bowl, combine the mashed banana, maple syrup, applesauce, plant-based milk, and vanilla.  Mix thoroughly.
Pour the banana mixture into the dry ingredients and mix until moistened.  Then spoon the batter into the prepared baking pan and bake for approximately 55 to 60 minutes.  After baking, cool the bread for 30 minutes before taking out of the pan.[printfriendly]