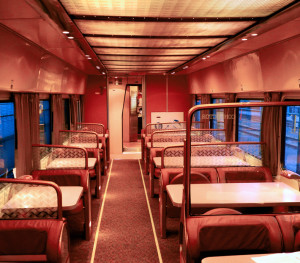 For business commuters and tourists alike, the Amtrak from Vancouver, British Columbia to Seattle, Washington, is a popular mode of transportation.  To begin with, there's easy on-off access.  The Pacific Central Station in Vancouver is located conveniently at the end of the False Creek Inlet, just minutes from the famous Expo building and the downtown area.  And the King Street Station in Seattle is located conveniently in the downtown near the Seattle Mariners and Seattle Seahawks sports stadiums.
Besides accessibility, amtrak travel is also great because of:
Purchased tickets on-line www.tickets.amtrak.com
Terminal un-crowded
Need to arrive only 30 min before boarding
Up to 4 bags free (can vary by station)
Ample agents and stewards to assist with questions or boarding
Ability to walk around during entire trip with no turbulence
Comfortable, assigned seating
Inexpensive compared to flying ($158 for two adults, business class, including travel insurance, $140 for two adults without ins)
Dining Car for light meals, snacks and beverages
Convenient bathrooms
Uninterrupted Wi-Fi (depends on area of the country)
Breathtaking views of the Great Northwest
I enjoy dialog and always welcome your comments.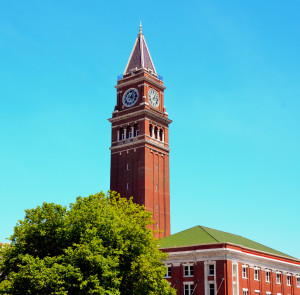 See also:  http://writtenfyi.com/vancouver-bc-a-huge-city-for-its-size-by-ron/
[printfriendly]