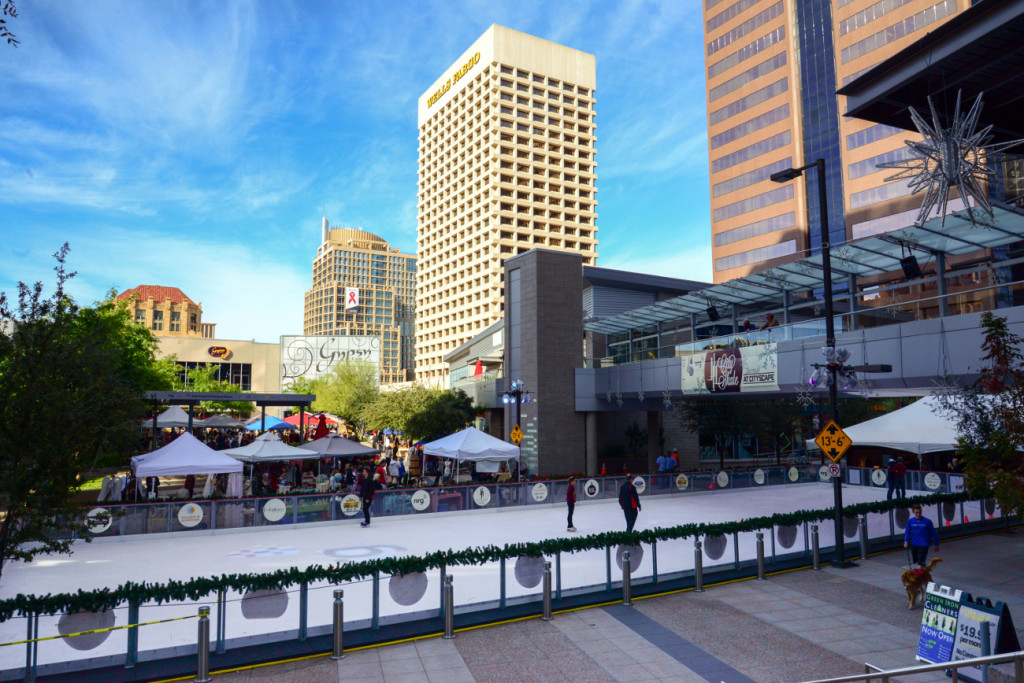 The grandkids are coming!  What shall we plan for family activities?  They always like to come to Phoenix and some of their favorite activities are documented here.  But, one of their favorite activities this time of year is to go ice skating, and there just happens to be a great ice skating rink right in the heart of the downtown!
This morning, we took a walk to Chloe's Corner for a cup of their wonderful coffee.  It's also a great place to sit and watch the activity going on as the many workers are busy putting up the finishing touches for the Opening Day of CitySkate.  The huge white snowflakes are being hung on the postcard-perfect Christmas tree, and there are also lots of colorful lights, evergreen garlands, and bright red accents decorating the area.  This week-end, it will be fun to watch the ice skaters don colorful scarves and mittens because, with Phoenix's world-famous climate, that's the only bundling up they'll need!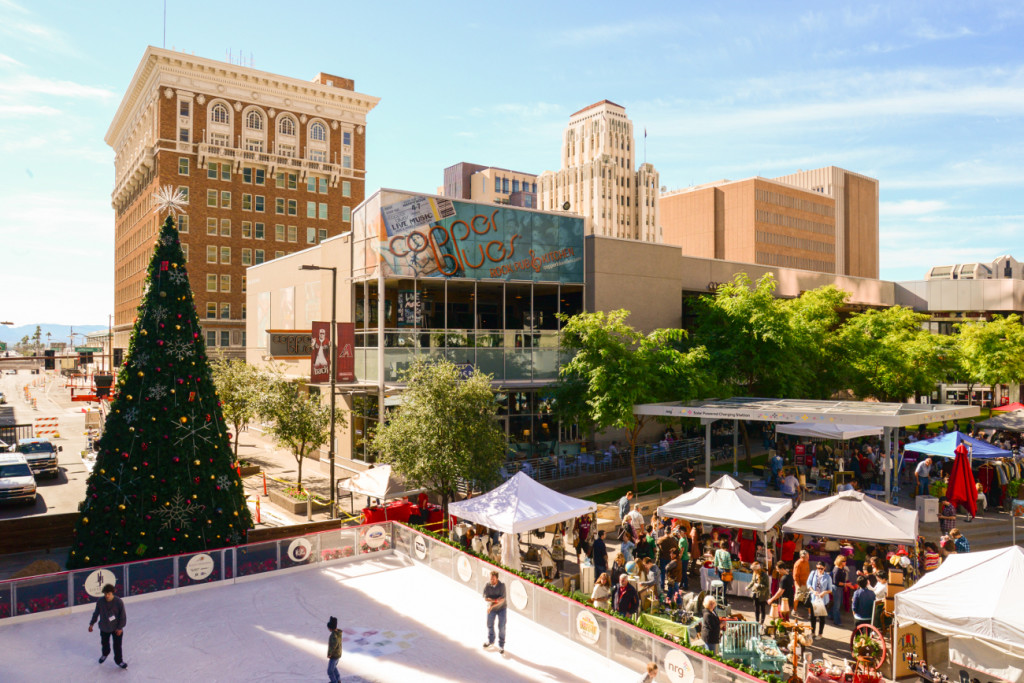 So what is CitySkate, do you ask?  CitySkate is the outdoor ice skating rink right in the middle of CityScape.  For the last four years, it has been one of the few (if not the only) outdoor ice skating rink in all of Arizona.  For the non-skaters among us, the rink is surrounded by lots of places that have specials going on during skating hours.  Just to name a few of the retail shops in the area, there's a RePose Salon and Spa, Lucky Strike Bowling, Chloe's Corner, Copper Blues Brewery, the Stand-Up Live Comedy Club, Chipotle, Blue Hound, Gold's Gym, the Palomar Hotel, . . . .well, you get the idea.  Don't forget that there are also plenty of great places to grab a favorite beverage and enjoy the view from one of the nearby cafes, patios, or balconies.
I'd like to hear your comments about what you have planned for holiday activities!