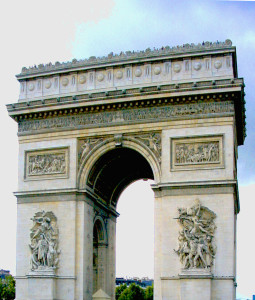 If you're visiting France this summer, or have decided to take up residence in that country, here are five little details you might want to consider. They will simplify your life and make the adjustment to living overseas easier. If you are employed by a company doing business in France, they are just as important – if not more so.
1. Apprendre la langue (Learn the language)!  I had always heard that the French perceive Americans as being disinterested when it comes to learning a foreign language.  So, although I'd studied French years ago, my memory was seriously void of the flowing language.  I remembered how to put together only brief (three-word) sentences and a few common terms.  However, the hotel concierge rewarded my efforts by initiating daily, albeit brief, conversations.  So, practice, practice, practice, and fake it until you learn it.  Even if only a few French words are known, (monsieur, mademoiselle, oui, non, merci) say them so they become automated.  A word of caution:  don't use American slang terms such as "hamburger," "TV," or "computer."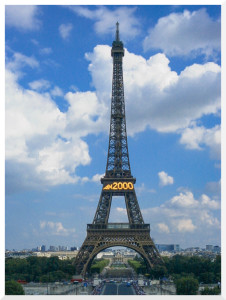 2. Learn their culture! The French have a high regard for historical grandeur, national identity, and cultural status. The country is filled with some of the world's best museums, architecture, culinary delights, and fashion boutiques. Grasp the time you have in this country to enjoy every moment. Indulge the senses, relish in the romance, and live like royalty!
3. Learn their Customs! France is a leading exporter of wines and the French consider themselves to be veritable wine experts. So, do not insult them by bringing wine to an event or dinner party. If you feel you must contribute, be sure to ask the host or hostess first. Also remember that it is customary to have unhurried lunches, complete with a little bubbly, if you're invited for a mid-day meal during workday hours.
4. Dress like you're French! Remember that France is the fashion capital of the world so men and women alike show a flare for dressing on the cutting edge. If you are employed, forget about "casual Fridays" because every workday is a nice attire day.
5. Be green! France has 55 national parks and is regarded as one of the most environmentally conscious countries in the world. That is another reason the quality of life index in France is one of the highest in the world.