This salad is one of our weekly favorites because it's delicious and oh so quick to prepare when we're just getting home from work.  There are only five main ingredients but it makes a healthy and filling meal.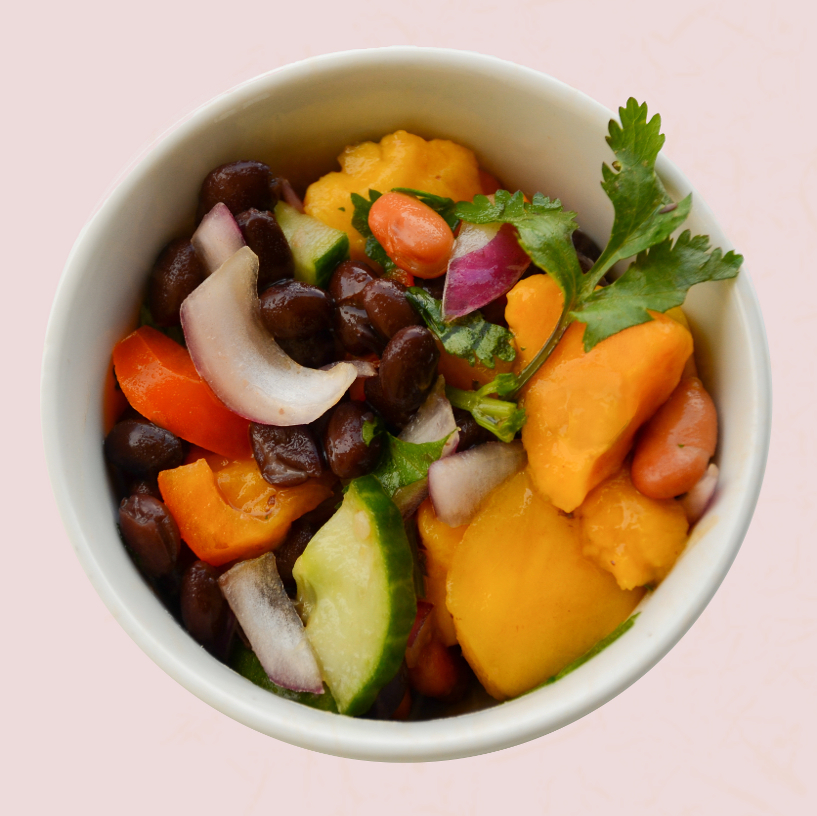 List of ingredients:
2 15 oz cans of black beans – rinsed
2 cups fresh or frozen mango – chunked
½ cup of freshly chopped cilantro
1 small red onion – chopped
1 bell pepper, any color – chopped
Combine ingredients in a large bowl.  Let sit for 15 to 20 minutes to let the mango thaw and so the flavors meld.  Serve with your favorite quinoa or black bean chips and salsa.   For variety, can also add diced cucumbers or mandarin oranges.  Serves 2-3
Leave a comment on this post and let me know how your salad turned out.
[printfriendly]