[soliloquy id="3522″]
PF Chang's Rock and Roll Marathon is one of the biggest — and this week-end it's taking place in Phoenix.  This event brings thousands of people to the valley every year during MLK week-end because, not only is the weather perfect, but scheduling the race on the holiday means that runners get an extra day to rest up before returning to work on Tuesday.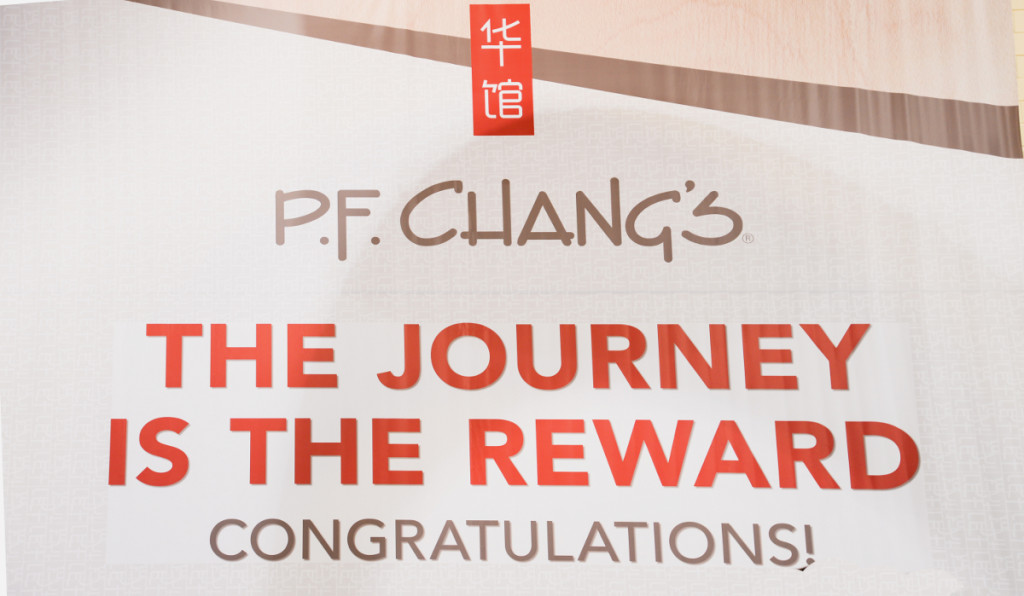 The hub of this week-end's activities will be centralized around CityScape.  This is the same location that has been the outdoor ice skating rink for the past six weeks and is also the same area where several of our favorite restaurants are located.
However, one of the most interesting parts of this week-end's events is the Health and Fitness Expo that takes place in conjunction with the race.  The Expo is fun to go to because it's like a giant sporting goods store where exhibitors feature the latest in sports anything.  There are experts who provide free health checks, nutrition specialists to answer questions and promote wellness, and plenty of free samples of stuff.  Literally, if you're not into health and wellness, take in this Expo – because it just might change your mind!
Sunday is race day, and that's when many of the main streets in downtown and in some areas of Tempe and Scottsdale are blocked off for the event.  Although we have never participated in the actual marathon, we like to head out on bikes and spend most of the day riding around the city and stopping occasionally to cheer on the runners.  Did I mention that there's live music all along the route?  It's true!  That's why many spectators pick out their place to watch the race ahead of time – based on where their favorite bands are playing!  The atmosphere on race day is kind of like . . . one big valley-wide health party!
If you're ever thinking about coming to Phoenix, this is really a fun time to come.  Even though this is our "prime" visitor time, there are still lots of resorts, restaurants, and spas that offer discounts.  Please feel free to leave a comment and I will research some that you might be interested in![printfriendly]