[soliloquy id="2884″]Every year, the City of Albuquerque, New Mexico plays host to an annual event called the Balloon Fiesta.  It's a famous event that brings in upwards of one million visitors from all over the world to Albuquerque and nearby Santa Fe during the course of eight days.   Albuquerque is located only an hour-and-a-half's flight from Phoenix and is one of the most authentic and beautiful cities of the great southwest.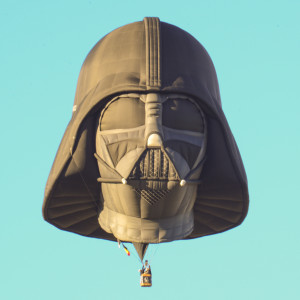 During the first week-end of the event when we were there, 597 balloons took to the bright blue New Mexico skies.  Nearly 100 of them were in different shapes, such as a huge Darth Vadar, a bright red fire hydrant, a brilliant hummingbird, New York City firefighter, Annabelle the cow, and the ever-famous Elvis.  Several  of the balloons were new this year, however, it was the always favorite bumble bee family of balloons that received the most applause.  As the mother, father and baby took to the air simultaneously it gave the appearance that they were holding hands.
One might think that, because of the enormous attraction, the city of Albuquerque might not have sufficient accommodations.  However, the city has a lot of experience with handling the crowds.  We found that parking, lodging and dining were easily accessible and that we didn't have to wait in long lines for anything, as might have been expected.
If you've ever considered visiting the State of New Mexico, October is one of the most beautiful times of the year to go.  Not only is it Balloon Fiesta time, but there's also a hint of fall in the air.  Although the days are warm, the early mornings are crisp and cool.  It's an artist's paradise when the sun starts to rise over the mountains and the rich russet and plum colors of the desert become an absolutely stunning canvas again the brilliant blue sky.   The air is strikingly clear and clear, but you can still catch a faint smell of wood burning in an outdoor chiminea.
All told, the beautiful landscape, great southwestern cuisine, and and the Balloon Fiesta make Albuquerque one of our favorite cities.  It's a must-go on everyone's list!
 If you have a comment on this article I would love to hear it.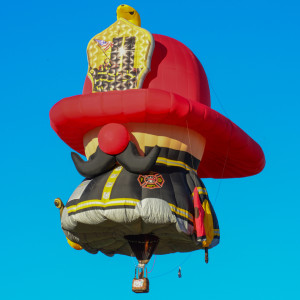 [printfriendly]