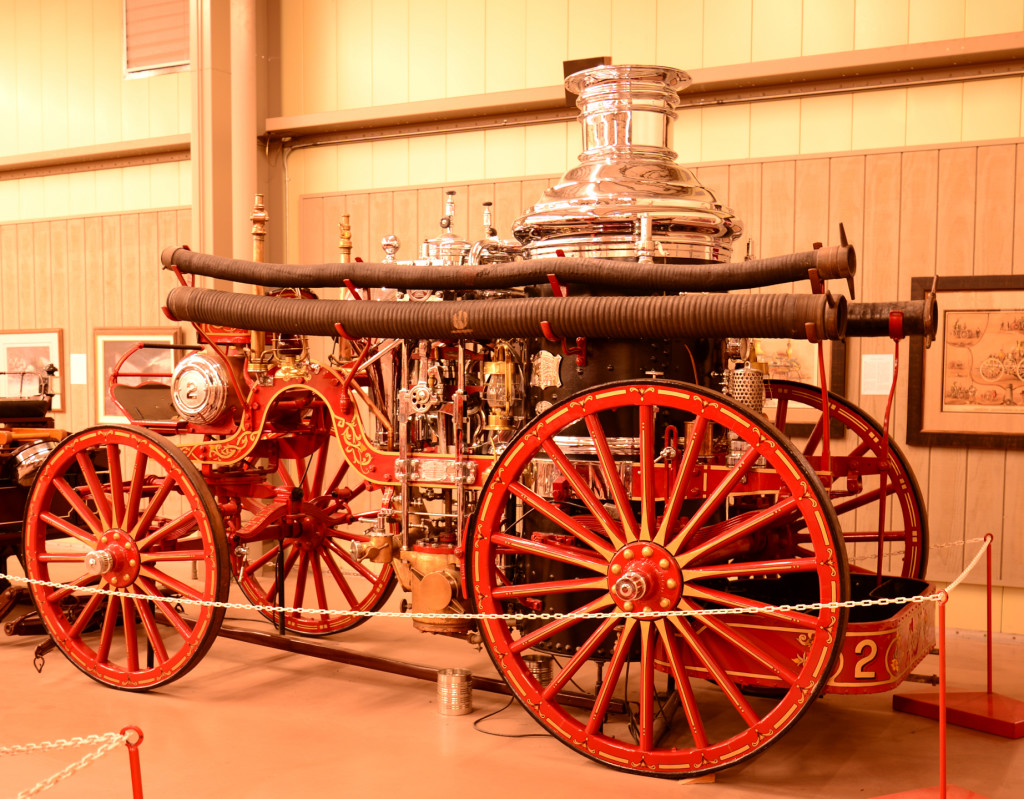 We recently visited the Hall of Flame Fire Museum and it is truly one of our city's gems.  With almost an acre of fire history exhibits, this museum has the largest collection of firefighting apparatus in the United States.  This one location houses more than 130 of the earliest steam and motorized fire engines and equipment from the United States, Europe, and Japan.  Dating from 1725 to 1969, these historical items are displayed in multiple galleries, as well as extensive displays of equipment, clothing, memorabilia, photos, and trucks.  It's a great family museum and there's even a children's section that the youngsters will enjoy.
The dispatch room contains radio equipment that was used until 1985 and then was donated to this fire museum.  However, the real-time radio dispatches and lighted maps show which stations are currently situations that have been dispatched to a scene.  The constant drone of messages conveys how busy firefighters are on a daily basis.
This museum is tucked away in a rather nondescript are of Papago Park and across the street from the Phoenix Zoo.  The building is rather plain looking, so it would be easy to drive right by.  However, the Hall of Flame Fire Museum is the most extensive of its kind and is certainly an all-things-firefighting attraction that's worth taking in.
Have you ever been to this museum?  I'd love to hear your comments on the video!