This stir-fry recipe has a nice colorful presentation and requires little preparation time.  The delicate curry flavor goes well with brown rice or quinoa.
List of ingredients:
4 green onions, including green part of stems – chopped
2 cloves fresh garlic – chopped
2 tablespoons pumpkin seeds
1 large red or yellow bell pepper – chopped
1 small zucchini squash – chopped
2 tablespoons curry power
1 heaping teaspoon whole wheat flour
2 tablespoons low-sodium soy sauce
½ cup water
Smoked paprika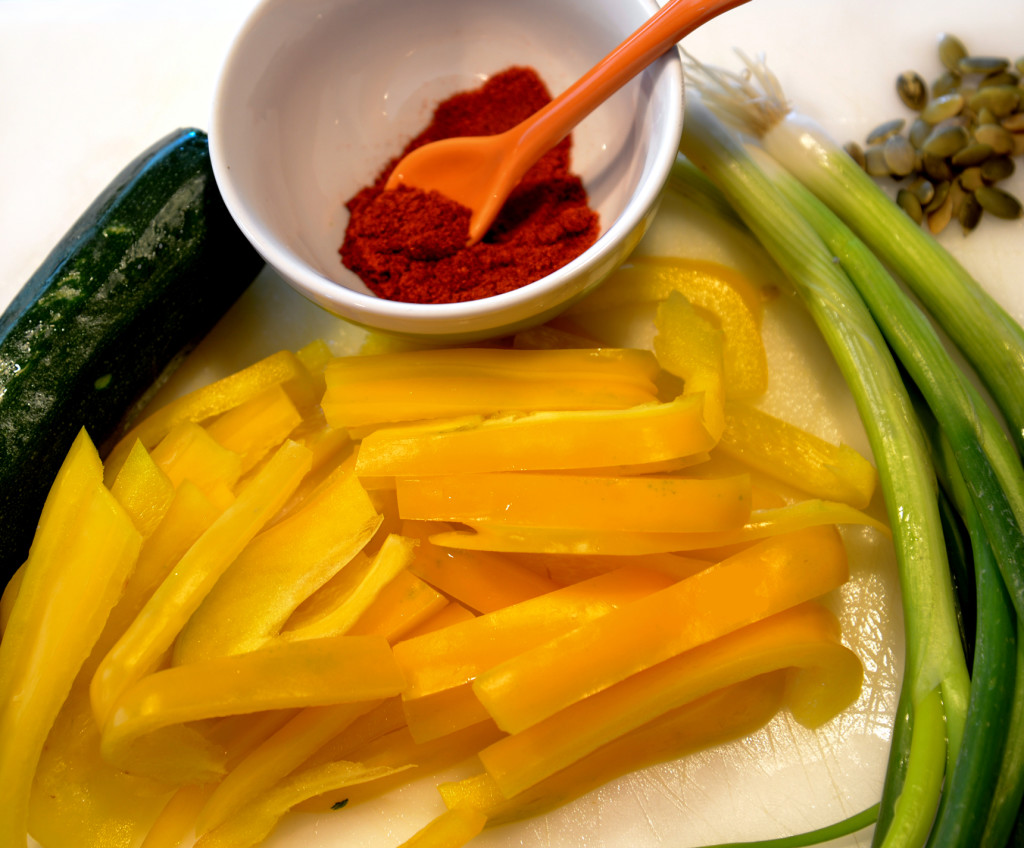 In large skillet, sauté green onions, garlic, and pumpkin seeds together on low heat for about 2 to 3 minutes.  Add chopped bell pepper and zucchini squash and cook until tender, or about 4 to 5 minutes.  While vegetables are sautéing, prepare curry sauce as follows:
In small bowl, combine curry power, whole wheat flour and soy sauce and to make a thick paste and mix until smooth.  Add water and mix thoroughly.
Add curry mixture to sautéed vegetables and heat through.  Add water a tablespoon at a time, if needed, for desired consistency.  Serve over brown rice or quinoa.  Garnish with smoked paprika, if desired.  Serves 2 to 3.
Love to hear how you may have enjoyed or tweeked this stir-fry recipe. [printfriendly]