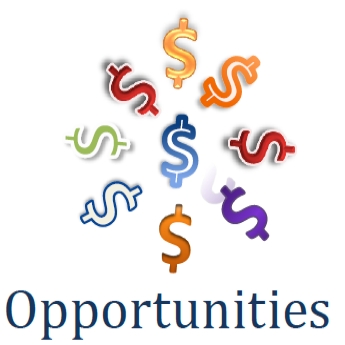 Most of us are familiar with the idea of saving money, it can be in a traditional savings or money market account for emergencies.  This type of account can be used for unexpected expenses, or for expenses that cost more than we anticipated.  Although it's known for adding safety to our financial wellbeing, it's an account that many American's don't have.     
Many financial experts, including financial guru, Dave Ramsey, advise that we should have a savings account that would cover about 3 to 6 months' of household expenses.  After all, we never know when the washing machine is going to go out, or the car needs maintenance, or some other unexpected household need comes up.

However, many of us are not prepared for those types of emergencies.  According to Bankrate.com, only "28 percent of Americans say they have no rainy-day fund" and 49% "don't have enough emergency savings to cover three months' worth of expenses."  In other words, even with the uncertainty in today's financial murky domestic and global environment, we're still not preparing ourselves for future emergencies so there's no plan in place for unplanned expenditures. 
In an article entitled "Pension Plans, 401k's, and Savings Accounts," I explained how many of our traditional retirement and savings vehicles have changed dramatically over the last several years.  In my article, I wrote "because interest earnings are taxed at the end of the year" savings accounts do not keep up with the rate of inflation.  Although this information is correct, it does not diminish the importance of designating a certain percentage or an amount to be set aside for savings.   These two thoughts are not counter-intuitive, nor do they conflict.  Far from it, because we have to start somewhere to set aside amounts of money so that it can grow enough to put into other types of accounts.  After all, if we don't start with something small, we will not have resources available for future financial opportunities.

According to Bob Morrison of Wealth Management, LLC, saving is "about a mindset" because it is an important aspect of understanding that we are responsible to "provide" for ourselves and for our "goals for the future."  He says that, by having this mindset, it provides us with motivation to start putting even small amounts into a savings account now so that we are more prone to increase savings as financial capacity increases.
In my next article, I'll discuss some reasons that Americans are not savers and also why that inhibits our future financial growth.
I'd love to hear your comments, so please feel free to let me know whether or not you save on a regular basis. [printfriendly]