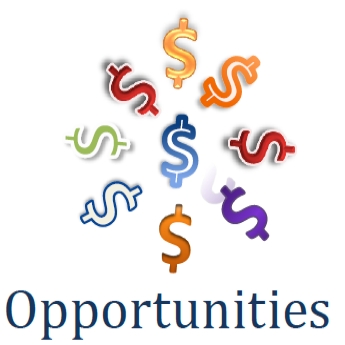 Recently, I've had the privilege of guest posting on one of my favorite personal finance blogs, Budgetinginthefunstuff.com.  I wrote about short term and long term savings and how my husband and I have used whole life insurance policies to fund some of our purchases over the years.  Although whole life insurance isn't usually considered a savings tool, the reason I wrote about it is because we have used life insurance as a savings vehicle many times in the past.
One of the first times we withdrew funds from one of our policies was when our car needed several thousand dollars' worth of repairs.  We weren't in a financial position to be able to purchase another car and we wouldn't have gotten a good trade-in value for the car we owned because of the needed repairs.  We weren't sure exactly how to come up with a solution, so we decided to write down our options.
The first option was to deplete our savings account that had a couple thousand dollars in it.  However, if we had used the funds for car repairs, it wouldn't haven't have been sufficient to cover the costs.  In addition, it would have left us with NO savings – which we did not want to do because our children were still young and we didn't want to have no liquidity for unforeseen expenses.  To go with this option would mean would have meant that we would have depleted the account and interrupted (stopped, in this case) interest-earning power.
Our second option was to take out a short-term loan at a bank, but that was not really an option because of the time involved to take out a loan.  Even a short-term loan would take time to apply for and obtain an approval, and the car needed to be repaired NOW.  Even without considering the amount of time it might take before the funds were available to us, we also had to consider the interest expense that we would be charged for the loan.  Both of these details made a bank loan ineffective for meeting our needs.
The third option was to take out a cash value withdrawal on my husband's whole life insurance policy that he had had for years.  Our perception was that loans against a whole life policy should never be done except in an emergency.  Well, this was an emergency by our standards and our other options weren't panning out for us.  So, we decided to take out a loan from the insurance company.
Long-story-short, we had the money in our hands in a matter of a couple of days – no questions asked.  There was no underwriting, no approval, just cash available to us to meet our needs.  Yes, we did pay the loan back, but the point is that the cash was easy to access, was paid off without penalty, and there was no interruption to the compounding interest of the policy, itself.   We were still earning interest in the policy even though we had taken out a loan against it.
It's with good reason that whole life insurance has had an historically poor reputation.  However, if the policies are set up correctly, and with a reputable mutual life insurance company, then they are valid, safe, and effective tools for personal finance.  For more information on this, please visit  Nelson Nash's website.
Please see my related article.
I'd love to hear from you so please comment.